93 views
| | |
| --- | --- |
| Genre | House, dance, vocal house, dance music, deep house |
David Morales (born 21 August 1961, in Brooklyn, New York), is an internationally acclaimed Grammy winning house music DJ and producer. In addition to his production and DJ work, Morales is one of the most prolific remixers of all time, transforming many pop music songs into club-friendly dance tracks.
Career
Record producer
Morales' work as a house music producer began in 1993, with a full 11-track album entitled The Program, released under the Phonogram Records label. "Gimme Luv (Eenie Meenie Miny Mo)" was the most successful single to be lifted from the debut LP and was a major dance hit. After his debut release, Morales produced few original records, focusing instead on carving out his career as one of the first true "superstar" DJs and as a prolific remixer, working with some of the biggest names in music. In 1998, under the pseudonym David Morales presents The Face he released his biggest hit to date -"Needin' U". Featuring samples from the Chi-Lites' "My Favourite Mistake" and Rare Pleasure's "Let Me Down Easy", the record became an overnight classic and introduced Morales into mainstream airplay.
Following up this success, in 2000 Morales offered up another overnight hit, "Higher", co-produced by Albert Cabrera, with vocals by Deanna Della Cioppa, and released under the pseuodonym David Morales & Albert Cabrera present Moca. In November 2004, after an interval of 11 years, Morales released his second album, 2 Worlds Collide, a 10-track album released on Ministry of Sound's record label, Data Records. The album is reminiscent of earlier house music mixed with current and progressive sounds. The release contained another big hit for Morales titled "How Would U Feel" which features vocals from Lea-Lorien. In addition to his work as a record producer, Morales is also part of the Def Mix collective, alongside long term partners Frankie Knuckles and Satoshi Tomiie, who produce both original productions and remixes.
Remixer
Since 1986, Morales has also carved out a career as arguably one of the most in-demand remixers of the post-house era. He has worked with a large assortment of successful and famous artists, including Madonna, Whitney Houston, Michael Jackson, Janet Jackson, U2, Luther Vandross, Aretha Franklin, Diana Ross and many others. Morales has won a variety of accolades for his efforts including Billboard and National Dance Music Awards in the United States. In addition to remixing pop songs and transforming them into dancefloor anthems, he has also put his own spin on various house records.
Despite the many artists Morales has worked with across his career, probably his most important and successful partnership has been with Mariah Carey. His first reworking of a Carey record was "Dreamlover" (1993), his versions of which are credited with popularising the tradition of remixing pop songs into house records.
In 2006 Slant magazine named Morales's Def Club mix of "Dreamlover" one of the greatest dance songs of all time. Morales worked with Carey at almost every stage of her career following "Dreamlover", re-working the songs "Fantasy" (1995), "Honey" (1997), "I Still Believe" (1999), "It's like That" (2005) and "Say Somethin'" (2006) into number-one hits on Billboard's Hot Dance Club Play chart in the U.S.
Morales was awarded the 1998 Grammy Award for Remixer of the Year, Non-Classical.
Morales partnered with famed House music pioneer Frankie Knuckles in Def Mix Productions. Together they honed the formula for what would become the Def Classic Mix (which could - and would - be genericized as Classic Mix, but this still connotes "Def Classic Mix"). It is historically evident that the classic mix concept was entirely Knuckles' creation, and Morales would be following a template created by someone else in its development. While it appears that both benefitted from the creative partnership, Morales remixes in the early 1990's were becoming more and more like Knuckles. He succeeded in the later 1990's of once again distinguishing himself with a unique remix style (in fact he became quite distinguished for his lack of a predictable style), a process he began in the early to mid 1990's by adding techno and tribal music elements into the Classic Mix formula.
Superstar DJ
David Morales is considered by many to be one of the first so-called "Superstar DJs". Larry Levan was the first to recognise the potential for success in Morales, and he was soon a popular regular at The Loft, Paradise Garage and The Sound Factory - all highly influential New York City nightclubs in the late 1980s and early 1990s. His remix and production work helped him expand his DJ career, allowing him to perform at major clubs around the globe including the Ministry of Sound in London. He also became one of Ibiza's most renowned DJs, appearing at venues such as Pacha.
In addition to his nightclub sets, Morales also contributed to a large number of radio mixshows throughout the 1990s, the most important being for Hot 97's popular segment "All Night House Party". He also produced various DJ mixes for radio stations around the world, including London's KISS 100. Morales also contributed his DJ skills to a variety of compilations including Ministry of Sound's Sessions Seven, United DJs of America Volume 4 (a joint project with Def Mix partner Frankie Knuckles) and most recently with the retrospective collection Mix The Vibe: Past-Present-Future. As a DJ, Morales is currently most active in Ibiza.
Not just a DJ, Morales owns two nightclubs, both located in Canada, Stereo in Montreal and Sonic in Toronto. Morales is also resident at his own clubs, well known for his 16-hour sets at Stereo's "La Vie en Stereo", taking place on the last Saturday of each month. In addition to his music career, Morales has served as a model for Italian clothing manufacturer Iceberg Jeans.
Discography
Albums
1. The Program - 1993
2. United DJs of America, Volume 4 - 1994
3. Ministry of Sound: Sessions Seven - 1997
4. Mix The Vibe: Past-Present-Future - 2003
5. 2 Worlds Collide - 2004
Selected Remixes
* "I'm The One You Need" - Jody Watley
* "Useless" - Kym Mazelle
* "1-2-3" - Chimes, The
* "101" - Sheena Easton
* "Dirty Cash (Money Talks)" - Stevie V.
* "Kisses on the Wind" - Neneh Cherry
* "Life is a Dance" - Chaka Khan
* "Watcha Gonna Do With My Lovin'" - Inner City
* "Pump Up The Jam" - Technotronic
* "Right From The Start" - India
* "You're Mine" - Reese
* "All Join Hands" - CeCe Rogers
* "You're Walking" - Electribe 101
* "Love's Got Me" - Loose Ends
* "So Hard" - Pet Shop Boys
* "What Did I Do To You?" - Lisa Stansfield
* "Where Love Lives" - Alison Limerick
* "A Roller Skating Jam Named Saturdays" - De La Soul
* "Gotta Be…Movin' On Up" - P.M Dawn
* "Always There" - Incognito
* "Finally" - CeCe Peniston
* "Catch Me" - Betty Boo
* "So Emotional" - Whitney Houston
* "I'll Be Your Friend" - Robert Owens
* "Love Come Down" - Eve Gallagher
* "Never Stop" - The Brand New Heavies
* "What Is This Thing Called Love?" - Alexander O'Neal
* "Deeper and Deeper" - Madonna
* "Rain Falls" - Frankie Knuckles
* "Strobelite Honey" - Black Sheep
* "The Best Things in Life Are Free" - Luther Vandross and Janet Jackson
* "Because of Love" - Janet Jackson
* "Walking on Broken Glass" - Annie Lennox
* "Big Time Sensuality" - Björk
* "Dreamlover" - Mariah Carey
* "I Wanna Thank Ya" - Robin S.
* "Feel Like Singin'" - Sandy B.
* "Free Love" - Juliet Roberts
* "Upside Down" - Diana Ross
* "A Deeper Love" - Aretha Franklin
* "One Night in Heaven" - M People
* "Newborn Friend" - Seal
* "Turn The Beat Around" - Gloria Estefan
* "Ain't No Stoppin' Us Now" - Luther Vandross
* "Always Be My Baby" - Mariah Carey
* "Lemon" - U2
* "Fantasy" - Mariah Carey
* "I Can't Get No Sleep '95" - Masters At Work
* "Love In C Minor" - Cerrone
* "Scream" - Michael Jackson Featuring Janet Jackson
* "I'm Getting Used To You" - Selena
* "Space Cowboy" - Jamiroquai
* "Who Do You Think You Are" Spice Girls
* "It Could've Been You" - Deborah Cox
* "Plastic Dreams" - Jaydee
* "Crush" - Jennifer Paige
* "New Kind of Medicine" - Ultra Naté
* "Rhythm Divine" - Enrique Iglesias
* "Get Along With You" - Kelis
* "I Will Love Again" - Lara Fabian
* "Bingo Bango" - Basement Jaxx
* "Live To Tell" - Lucrezia (singer)
* "Luv 2 Luv" - Suzanne Palmer
* "It's Like That" - Mariah Carey
* "Say Somethin" - Mariah Carey
Source
Top Tracks
1
In Da Ghetto
2
Needin' U
3
How Would You Feel
4
How Would U Feel
5
Here I Am
6
David Morales - Needin U - Radio Edit
7
Needin' U - Club Mix
8
Needin U (Club Mix)
9
Needin U
10
Here I Am (Kaskade Remix)
Top Albums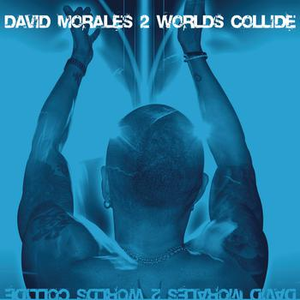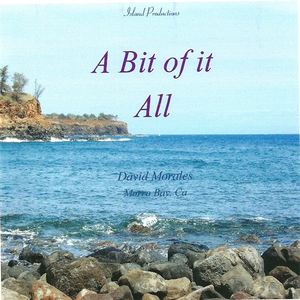 Needin' U (Radio Edit)
1 tracks