1672 views
| | |
| --- | --- |
| Genre | deep house, Soulful house, electronic, fashion, Club - House |
Morten Trust Steffensen has been DJ'ing and producing on the Danish and international house circuits for more than a decade. Also known as Soulmagic and Generous Flavour, Morten is one of Europe's premier tastemakers of soulful, funky house.
Morten started playing drums at the age of 10 and played in a number of Danish bands throughout the 1980s. In 1990 though, at the age of 20, he swapped his drum sticks for a set of turntables and a modest studio setup and went about learning the art of DJing and production.
The releases have since steadily stacked up. Throughout the 1990s Morten released cuts on labels including Outloud Records, Influence, ZYX and Polygram.
It was not until the new millennium, however, that Morten's star really began to shine. 2003's 'Soulmagic', which Morten released under his Soulmagic guise, was a global success, being named 'Danish Club Track of The Year' in 2003. Morten followed up this success with the release of 'Love Has Come Around' on More House Records. The single was a cover of the 1981 Donald Byrd classic and caused a stir at venues such as Pacha in Ibiza, Angel Deelite in Manchester as well as at Studio 33 and Cherry Jam in London.
Early 2004 saw 'Waiting' released on Swing City under Morten's Generous Flavour guise and 'I Put My Faith In You', again released on More House; this single made it to #1 in DJ Magazine's Hype Chart.
One of Morten's production trademarks is using live musicians in his productions; the result is a beautiful combination of tight programming and organic instrumentation. He has received support from some of the most respected artists in the industry including Roger Sanchez, Brian Tappert, Jay-J, Grant Nelson and Copyright.
August 2004 saw Morten stitch up a deal with Soulfuric Recordings. His first release was 'Yah Yah' on Soulfuric Deep and he followed it up in 2005 with 'Come On Come On'. 2005 also saw Morten complete remixes for Lovebox's 'Love You More Everyday' and Danism's 'Inside My Soul' release on MN2S, which was subsequently featured on Ministry Of Sound's debut 'Housexy' compilation album.
The year after Morten's remixing skills were in use on another Mn2S release: John Cutler feat. Jocelyn Brown - "One," and it was also in 2006 that Morten decided to start his own label "Soulmagic Recordings". This prooved to be a very good idea!
Morten also produces lounge music under his Northern Comfort moniker and his productions have appeared on many lounge compilations including MOS Karma Chillout, Paradisiac and Nirvana Lounge.
As a DJ, Morten has played all over Copenhagen and the rest of Denmark but has also toured extensively throughout Europe, playing regularly in the UK, Ibiza and at the Winter Music Conference in Miami.
In Denmark Morten is also a wellknown radio host.
For the past 7 years he has been hosting specialist dj shows on Danish National
Radio P3.
2007 will see Morten continue his hectic production and remix schedule, with several cuts slated for release on some of the worlds prime house labels - including offcourse his own Soulmagic Recordings.
Top Tracks
1
Soulmagic
2
Someone Like You (Original)
3
Soulmagic - Saison Remix
4
Someone Like You - Radio Edit
5
Someone Like You - Full Vocal Mix
6
Soulmagic - Radio Edit
7
Someone Like You (Plezier Remix)
8
Someone Like You
9
Someone Like You (Full Vocal Mix)
10
New Dimension
Top Albums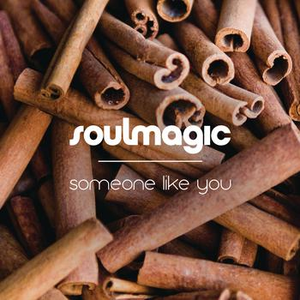 Soulmagic (Remixes)
tracks